The London International Music Festival is a uniquely inspired annual performing arts event, taking place in July each year.
With a focus on education and performance, the London International Music Festival includes events based around the prestigious Central Hall Westminster, where participants will experience a range of performance opportunities, master classes, workshops, an adjudicated concert and a unique massed performance grand finale.
This youth festival is open to amateur ensembles of all musical and performing arts disciplines, including choral and instrumental ensembles and dance groups.
Click below for a message from our Artistic Director...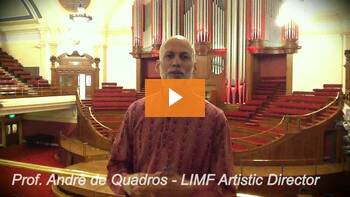 The Festival
13-16 July 2015; (2016 coming soon...)
The London International Music Festival is affiliated to:
The British & International Federation of Festivals for Music,
Dance and Speech -
Patron: Her Majesty The Queen
London's music heritage is legendary. From Handel to Holst, the Beatles to Adele, London's creativity is world renowned.Our festival draws on this ever-present passion and energy, and is designed to give participants a unique opportunity to be inspired and encouraged in their own performances. For more details on the event itself, click here.
Education and Performance
Learning to perform is all about experience. Our festival is designed to give participants the opportunity to immerse themselves in world-class musical opportunities in one of the most famous musical environments in the world.
With masterclasses, workshops, lectures and even opportunities to visit the Proms at the Royal Albert Hall close by, we believe our festival is without parallel for giving young international performing groups a platform for amazing growth.
Ensembles
The festival welcomes youth groups of all choral, instrumental and dance disciplines.
To apply or to seek further information, please click here.